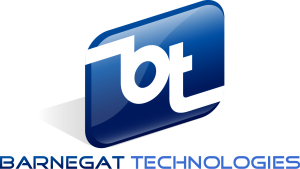 Service and Support
We're here to serve as a complete solution for all of your computer and networking needs. Be it for either your home or business computer systems and networks.With complete computer and printer sales as well as service and repair on anything we, or anyone else, sells, we're basically a one-stop for anything you might need help with. We do home and business consulting to help you determine your computer and networking needs. Need a computer system upgraded? We have all PC components such as hard drives, CD-ROMs, memory, sound cards, modems, etc, in stock and ready to be installed. Not to mention printer supplies. If you're not familiar with computers, not a problem! We also provide training at your home, in your environment. As far as networking goes… we've got you connected. We can provide you with a complete networking solution. Hubs, cabling, network cards, servers, any anything else you may need can be provided, built and installed. Not only are we a fully equipped service center, we also do "service calls" to your residence or business.So take a look around our website, and if you have any questions, feel free to contact us.
Our Position on Quality: To get a quality product, you have to use quality parts. There's no getting around that. That's why here at Barnegat Technologies, we believe in using quality components on all of the computers we build, and on all of the services we provide. True, you may find a lower price on a new computer elsewhere, but that doesn't mean that it's a better computer. Check over the brands and track records of the components used in some of the systems out there, and then look at ours. We will prove to have a solid and more
Service & Support: Is your computer running slow or have viruses, spyware or malware? Are you having problems accessing the Internet? Let us take a look.
Specializing in computer repairs and upgrades, as well as home and small business networks, we're more than happy to help you with your computer problems and repairs. All of our technicians are certified by the Computer and Technology International Association, or more widely known as CompTIA A+ Certified Computer Technicians. Because of this widely recognized status, you can be rest assured that when your computer is left in our hands, that we'll complete all repairs in an efficient and timely manner, and most importantly, done right.Not to mention LAN networking for homes and small business and offices. We will take care of arranging and configuring your network from A to Z.
Available Services

Networking Home Computers Together – Share files, printers, internet!
Upgrading your PC – Get the most of your PC, maximize it!
On-Site Service – "House Calls" to your home or office.
Software Repairs – Repairing of damaged Operating Systems and programs.
Virus Isolation and Destruction – Cleaning virus' from your computer and preventing them from coming back.
Hardware Repairs – Replacing, repairing and/or configuring damaged components.
File System Management – combining and/or converting hard drive partitions.
Network Troubleshooting – Finding and fixing problems to networking bottlenecks and issues.
Training – Basic training on computer and network use.
If your computer locks up frequently when using any programs, especially AOL, or if your computer runs slowly in general, you probably could use an upgrade, or maybe a routine system maintenance procedure performed on your computer. These days, we spend a great amount of time using PC's, so why not invest in a well-running machine? You'll end up saving more time and having a more enjoyable experience. Please contact a Barnegat Technologies Representative for more information.If you have any questions or concerns, please feel free to contact us.